Technical SEO Mistakes Which Can Reduce  Traffic
The digital world especially eCommerce sites dealing with products and services are easily accessible to hundreds of thousands of viewers in the one go. While millions of people have easy access to such websites, each site owner has to painstakingly focus on certain strategies that keep them in limelight—thus get noticed by their respective target groups. It is well understood that it takes lots of effort as well as investments to make such improvements and therefore get the websites ranked.
Once it starts doing well in the search engines, then definitely it is going to increase traffic as well. Therefore, website owners and SEO experts should start optimizing their websites technically. They must remain abreast of every single aspect to avoid all possible damages which might hinder such a website's proliferation before the specified targets.
You May Like: Does Traffic Improve Organic Ranking?
What should you do in a scenario while you might have done everything right still noticed that organic traffic hardly improved? It is high time that you do a deeper assessment and introspects at that particular moment. Chances are high for some technical SEO mistakes to bring such tough scenarios. You may need to get them addressed as quickly as possible and also diligently avoid their repetition.
Technical SEO errors for a website means that that particular website is crawlable, indexable and easy to understand for the search engines.
You May Also Like: Do Social Media Strategies Boost Your Organic Ranking?
Any website encountering certain technical issues won't rank on the search engines. Chances are high for them bound to fail to generate traffic. Here we discuss a few common technical SEO mistakes that can reduce your organic traffic. If such are the issues with your website, you need to take a serious note of them for your timely action. Keep this key factor into consideration that there are no perfect websites without any scope for improvement.
Almost all of them have a good scope to be improved to the best extent possible. You will find numerous issues on your websites as and when evaluating them. You require the implementation of a concrete plan for such issues to be resolved at the right time. With an eye on such issues, you will be able to assess which are the ones for that you must give an instant focus and the best ones to fix thereafter.
Some Major Technical SEO Mistakes Bound to Reduce Traffic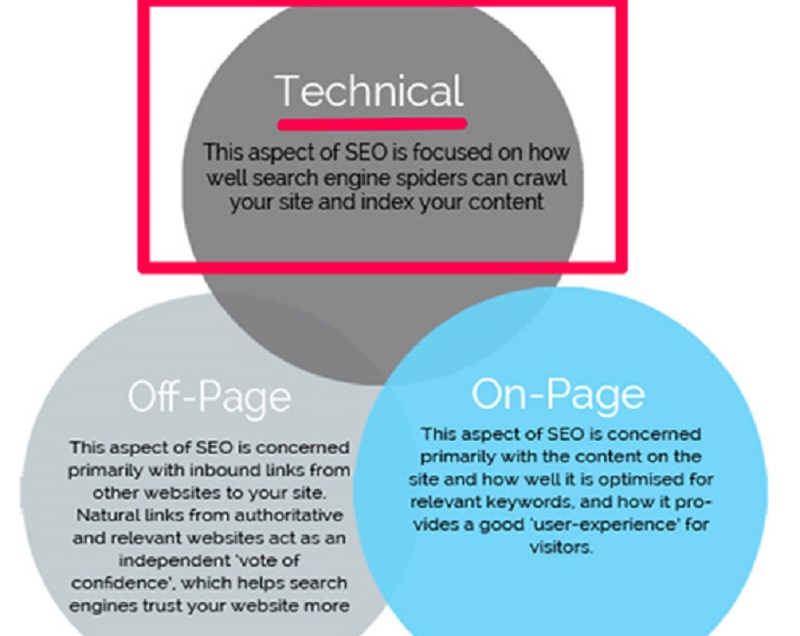 We have enlisted here 10 most important technical SEO issues that should be addressed as quickly as possible. They not only reduce the website's organic traffic but also affect the ranking level. Know more about them to rectify such issues at the earliest.
1. Not Optimizing the Meta Tags
Meta tags and descriptions of a page do inform search engines what contents are all about on the website. Optimizing meta tags thus plays a pivotal role to help the websites improve their search ranking to a greater extent possible. While optimizing title tags you must ensure using keywords at the beginning of the title itself. In addition to that, include the keywords naturally on meta description so that it is found by the search engines.
2. Not Optimizing Your Website Speed
Optimize your website speed unfailingly because 47% of the consumers do expect that a website speed page loads in 2 seconds or less. Most of your prospects don't have the patience for the slower pages nowadays. Through optimizing the speed of your website, you will attain success in decreasing the bounce rate thereby you can see the traffic to your website improved significantly.
3. You Have Duplicate Content Issues
Keep this important factor into consideration that if you have duplicate content on your website, then you are killing your ranking so the traffic day by day. Duplicate content is also projected as a mind-killer. Apart from the search engines, your human readers too would also not appreciate the duplicate contents on your website. So, avoid duplicate content on your websites.
It is also understandable that by generating high quality and fresh content for the loyal readers, you are going to seek the attention of many more potential readers too. Nobody would like to read and re-read your contents which are repetitive ones. Before being uploaded, contents are to be checked by the editors to let them corrected grammatically and to ensure that they don't have any factual errors.
4. Your Website Isn't Mobile Friendly
You should ensure optimizing your website for the small devices particularly various types of smartphones which are now commonly in use and accessible by everybody nowadays. Researches indicate that 57% of all the online traffic comes from various categories of smartphones or tablets. Avail the benefits from Google's Mobile-Friendly Test tool and run a report to check whether your website is mobile-friendly or not.
In case your website is not a mobile-friendly one, then you are certainly going to miss huge online traffic. Optimizing your website for mobile devices is an important part of technical SEO. You should therefore never ever overlook it.
5. Google Doesn't Crawl and Index Your Pages Correctly
Whatever efforts you do, it would go in vain if Google doesn't crawl and index your page properly. You should, therefore, check it regularly whether your pages are crawled and indexed on regular intervals or not. Traffic also helps to get your pages indexed quickly. That is why it is encouraged to share pages on different social media channels.
6. Prefer people over search engines
While writing content, you should have the list of keywords in mind, but make sure you write for your users, nor search engines. Your business needs customers not search engines. Search engines help you generate traffic, but your content helps you to convert the traffic into paying customers.
When you target your prospects, your readers would love your content. On the other hand, search engines will also rank you higher if your content is user-friendly. You should also learn how to create content for SEO purposes.
7. Your site doesn't use SSL (HTTPS)
SSL (secure sockets layer) is a security protocol. Websites use the SSL to secure the traffic between browsers and web servers. The secure sockets layer is important as the users send the information on the Internet is passed from computer to computer to get to the destination server.
Hypertext Transfer Protocol Secure (HTTPS) is used for secure communication over a computer network. A website with technical issues won't perform well, so shift to HTTPS now.
8. Secure your Website from "404 Not Found"
If your website carries errors like "404 Not Found", then be ready to affect both your user experience and your website's crawlability. If any of your web pages link to a now-deleted page or misspelled URL, then you should either remove those broken links or point them elsewhere.
A website with technical SEO mistakes neither will rank nor engage traffic, so find out errors and get them resolved.
9. Robots.txt and sitemap.xml files missing
Robotx.txt files and XML sitemaps are used to inform search bots that on how to crawl a website. The sitemap is a list of all links on a website you want Google to index. On the other hand, robots.txt informs the bots that they are allowed to crawl a particular website and which pages to ignore.
These are technical SEO issues, which may prevent your website from search engines to secure ranking. So, identify technical SEO issues and resolve them as quickly as possible.
10. Misleading URL Structure
Now it is high time to know about URL structure. URL optimization is one of the vital factors that can influence your SEO. SEO experts and webmasters ensure to include your primary keyword in the URL. Apart from this, you may also try to keep the URLs relatively short.
Meet all technical SEO parameters to influence your organic ranking and generate traffic.
Summary
If your website carries technical SEO flaws, then it is next to impossible for you to rank that and generate more traffic. A countless number of technical errors would be beforehand but the ones mentioned above can literally ruin your website. If such errors are on your website, get them removed and rectified as quickly as possible.
Technical SEO is an important part of website optimization. Make sure that you don't let the above mentioned 5 mistakes decrease the traffic to your website. Try to fix them now and keep doing the technical SEO audits regularly to optimize your website and therefore keep it technically perfect and robust as well.
We, at SEO Content India, offer different types of services including ORM services in the categories of celebrity reputation management amongst others; SMO Services, especially Facebook marketing services; SEO Services and Content Writing Services to name a few.