Avoid These Social Media Marketing Mistakes
This fact is undeniable that social media marketing is a reality today. It doesn't matter whether you are a celebrity or managing a firm, you should always remain abreast of the countless benefits social media marketing brings for you as exemplary respites. The dual advantages of such unique marketing strategies are that besides bringing ample improvement in branding and loyalty, it equally paves the way for easing to generate the traffic. Thus, entrepreneurial avenues through websites do get required attention and popularity for the business success.
Bluecorona reveals that 75% of the male Internet users are on the Facebook. Social media channels always maintain huge traffic so a bit carefulness and planning will definitely prove helpful in making the brand presence felt on the social networks as well.
It is also a proven fact that everyone makes mistakes at one point or the other. We always learn from our previous mistakes. When it comes to making mistakes, the social media marketers are no different. They too face certain situations for which there is no readiness from ones' end. It should be noted that mistakes can lead to demoralize the brands or their products and services online to certain extent which might not be repairable without taking timely preventive measures.
It is mandatory that one should learn from the previous mistakes and never ever repeat the same. Being extra careful would further ensure that least or no mistakes do happen. While it is the case of running organizations, it becomes important that you should always learn from the mistakes through taking timely corrective steps to ascertain that such things aren't repeated again and again.
Which Social Media Marketing Mistakes Must Be Avoided the Most?

Social media marketing experts associated with the fast growing digital content & SEO agency, SEO Content India has enlisted some of the commonest of social media marketing mistakes which large chunk of smaller, medium sized and even the organizations with bigger arena commit frequently. Here is enlisted most common social media marketing mistakes which your organization should avoid in marketing efforts:
1. Fail to create a social media marketing strategy
Before diving yourself in a social media marketing plan for your brand, you need to do thorough and groundbreaking research about various social media channels you are willing to use besides having keen eye on the targeted customers and rest stakeholders. It is often witnessed that most companies fail to avail the benefits due to their casual approach. They simply create social accounts and start posting without making any proper assessment of what steps they take. Ironically, they go away to face the doom after a while and hardly attain any benefit due to unplanned decisions.
Corporations or organization—whether startups or already established big players with their monopoly in the market—require proper planning, teamwork and consume time to focus at certain factors which lead to their sustainable business promotional plans. If you fail in the planning phase itself, you just waste your time, resources and energy as you literally yield any benefits from the efforts done.
You May Also Like: Tips Improve Social Media Marketing for Your Business
It is obvious that when there is an unplanned social media marketing strategy which has a scenario of unplanned business promotional campaigns on the social platforms, you are bound to get nothing in return. The result would be naught. It is mandatory that one should have predefined and measurable goals besides creating plans and strategies which are truly impactful to support attain the goals. To ensure you are not wasting time and energy on the fruitless endeavors, you should start measuring your social media performance on regular intervals.
2. Fail to deal with the negative social media feedbacks
It has often been witnessed that large number of companies or corporations often fail to address the negative social media comments. It all happens due to one's unapologetic attitude or ignoring the negative comments carelessly. Some of them though apologize but fail to deal in to the situations for betterment. Worst scenario arrives while they start arguing with their unsatisfied customers. Such attitude literally causes their doom in the long run. It should be remembered that over the period of time, expectations of each and every customer do increase.
Thus receiving a negative feedback isn't a big deal and that should be handled prudently. Often corporations develop this pre-assessed fear psychosis that negative feedbacks would ultimately ruin their reputation. The fact is that they should consider every situation of negative comments or feedbacks as opportunities to introspect so bring drastic improvement in the products and/or services they deal in.
Instead of ignoring or apologizing negative feedbacks, concerned corporations or organizations should indeed find out an opportunity to bring more improvement in their products and services. This is how they will have assured faith re-imposed from even an unhappy customer. Be prompt and reply feedbacks quickly to win your customers' faith on your brand. Don't take the feedbacks personally and rather try to resolve such issues amicably with the best solutions possible and at the earliest.
Once the issues are resolved through talks or mutual agreements your efforts to win one in your positive fold gains momentum, instantly ask the reviewer to delete such comments or at least peruse them to write an acknowledgment by a confirmation comment that his/her issues have been resolved. Instead of throwing money on the online reputation management, brands should rather take measures for the self-improvement step through rectifying the own shortcomings. Bringing the desired improvement in products and services remain ultimate solution.
3. Posting only own contents
Countless social media channels are beforehand. They are actively used today by hundreds of thousands of users worldwide. Each of them have different set of rules and regulations when it comes to sharing the contents. It is thus necessary that one should create social media contents which are customized by keeping in consideration the specific channels in which they are to be posted. While writing contents for this purpose, one must ensure their category fitting to the required social media platform instead of being a sales pitch which is often not taken seriously.
In addition, you must also refrain yourself from posting your contents only. Try to offer variety to your readers on the social media platforms. Never ever impose only your ideas through posting mere yours stuffs. It is thus advisable that you must share the contents of others as well who represent your industry to bring genuineness feel and to add value in your approach for authenticity. Keep sharing valuable contents from whichever source possible to ensure followers enjoy reading them with interest.
4. Posting irrelevant contents
Don't post anything and everything for the sake of posting something. Irrelevant contents will neither engage the readers nor improve branding. Your social media posts should always remain relevant to both—brand and audiences. Relevant social media posts will improve social interaction. Relevant social media posts will also increase the traffic, engagement and social share.
5. No attention to plagiarism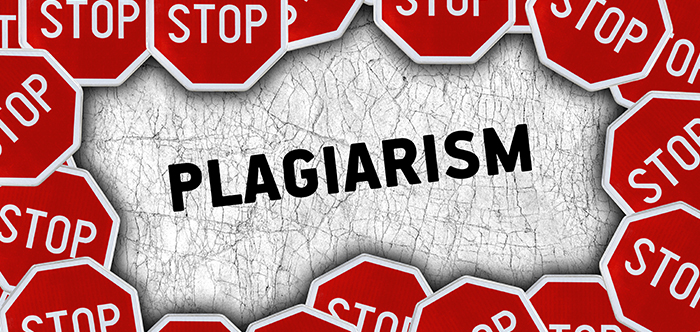 Apart from the grammatical errors, you should have proper parameter and effective quality check policy in place to check Plagiarism of contents before posting them. It is an unethical practice to steal someone's ideas, contents, images and et al and post them on your own channel without getting permission. If you find someone's ideas relevant and useful to you, don't forget giving them due credit while making use of such stuffs. By giving credit to original source, you authenticate the ideas shared and through doing that enhance your own credibility. Remember it that plagiarism kills your authenticity, trust and credibility. Keep such factors into consideration. Even, you need content editing service before online posting. .
6. Not socializing with the audiences
Unfortunately, it is a common mistake by most social media managers these days who often do blunders while it comes to managing the social media marketing activities. Socializing always helps to win trust of existing and potential customers. You should be quick to reply to your comments' messages and reviews on daily basis. Your online behavior shows that you care, listen to them all, and you are not a robot!
You may Also Like: Online Creative Ways to Increase your Customers
7. Copy-paste on all social channels
Each social media has different strategic setups from each other. You must therefore develop social media marketing strategies by keeping in consideration the specific limitations, unique users, strategies, do's & don'ts and et al. There is no word count limitation in Facebook while Twitter accepts only 280 characters. You should be aware of such differences or policies. Facebook is commonly used for sharing personal moments with friends while LinkedIn is solely meant to portray the professional traits thus you should remain famous amongst the professionals in the different disciplines. On the other hand, Pinterest is commonly used by women.
8. Lack of call to action
The main motive of your social media activities is to educate readers and through doing so you coax them to take action like subscribing a newsletter; downloading something you want them to have a look at; share something; view a demo; request for information; visit your website and last but not the least see an offer amongst others. It would be waste of time and energy if your visitors simply read the posts and leave to ignore you. There should be a call to action and let readers take action.
9. Sharing too much or infrequently
In your social media action plans, you need to have a posting time and frequency in place. Avoid posting too much or infrequently. If you post too much, your readers will avoid reading them all. On the other hands, if you are infrequent, readers will miss you so you might go out of their minds. So, choose a time and frequency to post according to the planned time set for that purpose.
10. Being overtly promotional
Although, the primary goal of your content marketing is to sell something, being overtly promotional would literally mar your value. Write high quality and useful contents and support them through relevant images and videos. Your readers will definitely click to know more. If you are overtly promotional, you bore the readers. You must know what content not to share on social media.
11. Having multiple profiles on the social sites
Unfortunately, it is one of the biggest mistakes which marketers often make by having more than one profile in a single social channel to confuse the followers. By avoiding that, you save time and energy and resources used. Your marketing strategy should focus in one direction to receive the real followers for the brand.
12. Not having professionals
You must have a team of professionals to perform each social media activity with total perfection. The team would work together to make your company's goals to assure that target fulfills. For image creation, hire a professional designer instead. In the same manner, hire a professional content writer to create quality social media contents.
13. Improper tagging & hash tags
With time, several new things have entered into the social media activities which are greatly helpful for the posts to attain wider reach. Latest innovations are tagging, hash tags, etc., which assist you in connecting your social contents with other brands or individuals. So, check each post several times before posting them online.
14. No optimization of social media profiles
One of the most commonly observed social media mistakes is no optimization of the social media profiles. Marketers must need to optimize images, bios, cover images and profile names on the basis of the social networks they choose. Properly optimized profiles get attention and thus educate the readers.
Conclusion
Social media marketing is the need of the hour today to connect with the customers. But, one must ensure taking each steps professionally. If you do mistakes, you will be harming the reputation of your brand to products and services. Some of the mistakes, often done knowingly or unknowingly, have been stated above. Go through them to make an assessment plan to avoid such mistakes. The above mentioned 14 mistakes can severely weaken your online marketing strategies to harm the business badly. Do your best to prevent such things.
We, at SEO Content India, offer social media marketing services, article writing services, company profile writing services and numerous other related digital marketing and content solutions. The professionals associated with us are industry experts with decades of experience in the respective specialties. In addition, we have strong quality check policy which ensures perfection in the projects undertaken.