Know About Social Media Campaign Marketing
While the whole world has been witnessing fast transformations in almost all sectors, the boom in digital resources and subsequent popularity of the Internet has brought bigger metamorphosis in our lives. Its most visible is seen in the fast and euphonious popularity of social media platforms that have become part and parcel of everyday life today. Interestingly, social media managed to attain grip globally in all nooks and corners of the world at the same juncture because of a constant resurgence in the technology and digital sectors everywhere. In such scenario though, your business—whether traditional or online supported eCommerce, can't ignore the pivotal role of social media campaigns to boost it.
With the time, social media has already emerged into one of the most genuine yet sure shot ways to promote the brands on the global sphere, educate the readers and thus bring a drastic boost in the sales. After knowing that there are 3.499 billion active social media users, it would be a great opportunity for your business/brand to start using the social media marketing strategies and to remain ahead of your competitors with firmness and willingness to attain success.
When the firms come to know that people have 7.6 social media accounts, they decide to take the social media plunge and assign someone to create social media campaigns and day to day activities thereafter. So, whenever you get any of the feasible social media campaign ideas to work tremendously for your company/brand, the very first thing you need to do is focusing on concrete planning. This way you will succeed in avoiding all sorts of social media marketing mistakes, therefore, attain greater rewards.
Social Media Campaign Planning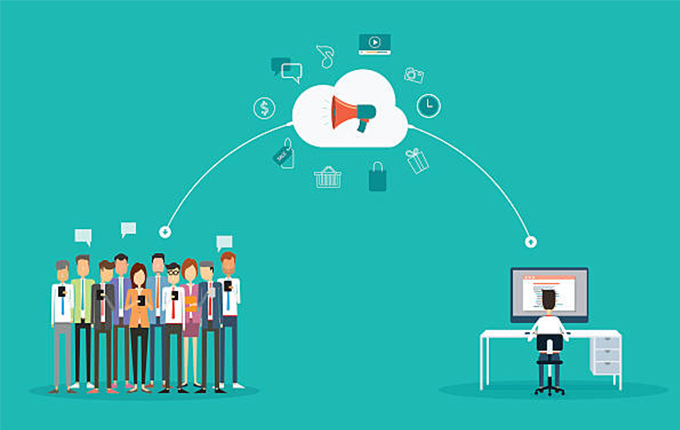 There are no shortcuts to success. For a successful social media campaign too, you need to start with strong planning with determinations that remain engrossed in the firm willingness to translate ideas into realities.
Social media campaign planning isn't as easy as it seems. Apart from the creative and strategic thinking, you should have, you equally need to focus on the clear and effective communication strategies with everyone involved. For approving and executing your social media campaign ideas, you should have a thorough plan for clear communication so that everybody involved understands your execution plan thus the chances of possible flaws are not there.
Planning does not mean that everything you say and do on the social media channels needs to be planned out ahead of time. Although some spontaneous and impromptu activities are good and often situations demand for their implementation, you should ensure staying relevant in this fast-changing social media world to let the followers believe that you are conveying something crucial and worth important for them.
Steps to Creating a Social Media Campaign Which Guarantees Success
Without proper research, planning and execution plan, your campaigns will fail flat thus there won't be any chance for you to fulfill your business goals. Here we have highlighted some of the key elements as step-by-step approaches to help you in the planning and to create as well as execute social media campaigns. For sure, if you follow them you will attain enough results which bring you upwards to win the set goals.
1. Understand the goal of a particular campaign
You should have a focused and proper goal to achieve something from a campaign. Are you promoting a new product? Are you offering a new eBook to download or else do you want to gather contact information of your prospects? Whatever the campaign is, understand the goals and objectives clearly which you want to achieve through the campaigns started.
Once you draw the list of the goals and objectives from your campaigns, you need a proper action plan to discuss with the people involved. It will help you find out and resolve if the social media campaign is going awry.
2. Research how to promote your campaigns
Now, it is time to take action. Make a list of social media channels you want to use and also decide the contents you need for each social media channel. Twitter content is completely different from LinkedIn content or other platforms and vice versa. You might want to create a short promotional video for Facebook and LinkedIn. In addition to that, you may also use a special banner image for your social channels.
Apart from working on the existing social pages, you might also create new pages targeting your campaigns. It is equally important to gain positive results in the least possible time. Sometimes, making a landing page or a microsite also works as a great way to land your audience where you want and let them take an action.
To measure and track the performance of each social media channel, there are many tools to use, including Buffer and Hootsuite to name a few.
3. Generate contents besides creating a robust content calendar
Once you have a plan and strategy in place, you should start creating great social media content and schedule them on a calendar for a comparatively persuasive gripping as and when brought before the social media users. Schedule the posts by using social media scheduling tools. You can also track each post and optimize your posts as and when required. The content you create for that must be in line with your goals.
Creating an editorial calendar will also be greatly helpful to guide you write content the way you want. The focus should remain on how your contents engage the target audiences the way you had planned. With an editorial calendar, you will also come to know what you are indeed going to write about and have sufficient details.
4. Monitor and respond
Social media is not merely a platform where you write some creative content and get them posted there. It serves and fulfills a bigger and broader aim. You should involve yourself to track the analytics and monitor your posts. Check your social profile and keep them updated on regular intervals. You can also set up the alerts on your phone so that you can find if someone comments on your Facebook posts or replies on Twitter, and thus you can respond to them quickly.
Past social media campaign examples will also help you find out your errors and to rectify them without any further delays. So, it is advised that you too look back and monitor your social media campaign examples in 2019 while the year is winding up and we are almost ready to welcome the new year in a mere couple of weeks.
5. Analyze and adjust
Take your time out from your busy schedule and go over your analytics to see what worked and what didn't work. Once you analyze your posts and the success rate, you may adjust your tactics for the next campaign. It will pave the way to apply the best and prudent techniques. Every campaign is not the same but the baseline would almost remain similar for each one of them. Your social media management should be integrated with your overall social media campaign marketing plan as well.
To ensure the best social media campaign 2019, you must analyze and adjust your campaigns. You may also build your online reputation via various social media platforms.
6. Don't forget social SEO
Each social network has its search engine algorithms, which helps the users to search for interesting topics. Even before you launch your campaigns, you should ensure that you are ready with the list of keywords you wanted to rank socially for additional benefits. Use those keywords in your content naturally to ensure your campaigns remain best searchable.
7. Support your campaigns with other tactics as well
Apart from the social channels, you may use other channels too to promote your campaigns. You may send email newsletters to your existing as well as prospects. Find here a few tips to write perfect email newsletter contents.
8. Consider influencer marketing
A social influencer is a trusted and authoritative person on a particular subject/industry. They have a long list of loyal social followings. Before launching a new social media campaign, make sure that you have a list of influencers in your industry which might assist you to spread the word about your campaigns. Before reaching out to an influencer, you should ensure that you have the best pitch on why your campaign will help his/her followers.
Let Me Finish It Here
Careful planning and implementation of social media campaign marketing strategies will prove helpful for you to meet your business goals. These points along with your common sense will certainly leave a better impact to support you greatly to run your campaigns successfully.
You May Also Like: How to Increase Website Rankings and Traffic with SMO Services
Campaigns need a lot of content. We are a reputed content writing agency that helps the people to generate customer-oriented contents for their customers, partners and shareholders. Get in touch with us whether you are seeking social media optimization services in India or online email newsletter content development services in India. Here are to offer you the best possible solutions.