Why Social Media Campaign Planning and Implementation for the Government Agencies Do Matter in the Current Context?
Ever since the whole world has transformed into a global village in the best of its practicality through a boom in the communication infrastructure in the last couple of decades, several new avenues are proving their mettle. Social media is a reality today as a contextual outcome of the fast growth of the digital world, constant expanding of the Internet and its related resources. The thin barrier between Public and Private Sector firms or organizations of repute operating worldwide have also vanished during this crucial period. Now, Social Media Campaigns for Government Organizations have also come into the limelight.
That is why while Private Sector is proactive and maintains its warlike activeness for all types of social media campaigns, the time is ripe for the Public Sectors and the Government organizations to showcase their keenness to maintain that pace of moving along their Private counterparts and retain to sustain in today's cutthroat competitive atmosphere.
It is understood that whether it is a Private Limited Company or a Government Organization, there remains an ardent need for each of them to plan as well as implement the best possible social media campaigns which ascertain their required increase in the brand awareness, improved brand loyalty, establish brand authority and last but not the least guarantee customer satisfaction.
Social Media Marketing Strategies to Promote Government of India schemes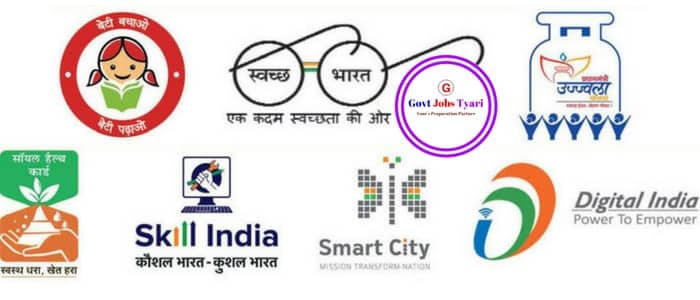 If you are one of the Operations Managers in a Government firm and look for any of the social media agencies to plan and implement your social media strategies, then start searching reputed social media marketing companies in India that replies all your queries and concerns and thereby responds to you with an effective social media strategy too. The agencies also promote the government of India schemes socially.
Some important schemes launched by the government of India include:
PM-KISAN (Pradhan Mantri Kisan Samman Nidhi) Scheme
Pradhan Mantri Kisan Pension Yojana
Mega Pension Scheme
New Jal Shakti Ministry
Jan Dhan Yojana
Skill India Mission
Make in India
Swachh Bharat Mission
Beti Bachao Beti Padhao
Ujala Yojna
Selection of an Agency for Social Media Management Strategies of Govt.
There is no dearth of such companies in India that have been working with several Public Sector firms, national governments, and semi-government agencies. The need of the hour is that only reputed ones are to be involved in such challenging yet crucial roles. Doing extensive research about hem and through assessing their records, you can reach up to the right parties and join hands with them to rely on their services. India's reputed social media marketing companies cater to the needs of the global clientele from the Public Sector organizations with unique solutions.
Firms are ready to accept projects even from Startup India.
Social Media Campaigns for Government Organizations
In this guide, we will pinpoint as well as help you learn the best practices of the successful government social strategies including the following:
How to implement government social media strategies successfully?
How to simplify your digital content strategies even in the technical government organizations?
How to build successful digital transformation initiatives for the government offices?
The list is long. What is required to imply such strategies is the firm determination which leads to attaining success at the right juncture.
Planning and Implementation of Social Media Campaigns for Governments

The Social Media Strategy team at SEO Content India shares these top 10 tips on how to run a social media campaign for the governments in India. Have a look at them and introspect why should you plan for that now to achieve the goals of respective governments' firms.
1. Start with a clear goal in mind
Different government offices or organizations will have different requirements. They need to be understood by doing critical analysis. A particular agency should have a clear goal in mind while it is planning and implementing a social media campaign from scratch on how its strategies fit the bill. Apart from a clear objective of the campaigns planned since beginning itself, an agency also needs to focus on it how to frame or to present contents and messages accordingly. By having proper planning and its implementation strategy, it will be greatly helpful for the respective organizations to regularly review the signs of progress against the set objectives.
2. Promote your hashtags and accounts
While planning and implementing the Social Media Framework & Guidelines for the Government organizations, the agencies don't leave any opportunity to promote the hashtags and accounts. Whether it is the case of business cards, event banners, leaflets, letterheads, email signatures or signposts, the use of official hashtags paves the way for a renewed and highly energetic benefit plan. With time, hashtag marketing has also emerged as a great tool for marketing strategies too.
You May Also Like: How Do SMO Services Improve Rankings to Website Traffic? 
3. Choose your platforms wisely
Undoubtedly, there is no dearth of social media management platforms for companies today. It's time you evaluate them to choose the best one by keeping in consideration content types, messages and target audiences, etc. Local government social media strategies must consider Twitter as a predominant social media platform today as almost all Government of India departments is active on it.
4. Celebrate the audience engagement
Create high-quality professional and creative content by writing only engaging social media content to let your audiences engage themselves and thus take action accordingly. The variety on the contents can also help you build that level of engagement you seek besides generating anticipation and offering a true means of engagement avenues for your audience. Post your contents daily and also don't forget measuring the analytics.
5. Provide clear instructions
The best practices for local government social media usage are to have clear instructions in mind about what to do and how to proceed with the steps taken for the proposed purpose. While planning the campaigns, a particular agency should ensure issuing the social media guidance sheets to the stakeholders and the partners concerned elaborating about the specific activities to go with, hashtags to use, channels to choose & apply and of course keeping the goals in limelight. Team efforts in the right direction would also help in planning a successful social media strategy for the government of India and much more for a rewarding outcome.
You May Also Like: Social Media Marketing Mistakes to Avoid
6. Get help from the free online tools
There is the availability of a countless number of free online tools today. They can prove greatly helpful for you to manage the social networks and to track the specific campaigns as and when sought. Tools like Buffer and Semrush let you to easily set up the to-do lists, share the documents and to track the users' engagement to the best extent possible. Likewise, Hootsuite is equally a great free tool that helps you to schedule your posts well in advance to monitor engagement for certain accounts, keywords and hashtags amongst others.
7. Track and analyze your social media activities
Whenever planning a social media strategy for government agencies, you must ensure keeping in mind on how to track and analyze social media activities keenly and meticulously. The popular tools such as Buffer, Hootsuite and Semrush et al can assist you to the best extent possible to help you improve content besides overall support in targeting your messages and boosting total improvement. Also, there is other free social media analytics tools' availability as well that can help you refine your campaigns besides easing to track your performance level and to learn how to obtain better outcomes.
8. Post regularly and also monitor the performance level
To ensure you seek the attention of your prospects, start posting regularly and make sure you remain consistent in doing so. Posting informative content at regular intervals will also help you build credibility and authority for your website. Keep variety in your posts to ascertain that your audiences are motivated and so are they engaged to the best. You may also ask questions or build a conversation to maintain a good level of coverage throughout the campaign thus helping to start an interaction. While planning the social media framework and guidelines for the government departments, you should also try creating a monthly content calendar well in advance. Once you have your content ready, you can start posting them each day without thinking anymore or unnecessarily.
9. Create a social media plan
A professional social media plan would be essential, particularly around the goals of the campaigns to find the right direction. It will help you amplify your campaign at a level from where you can welcome the zenith of success. There is a great impact of social media on the government departments, therefore you should focus on your activities around the core objectives and must remain open yet flexible to change and transform to achieve your organization's set goals. If you have details on the social media platforms, content types and promotion tactics ready, you will be able to focus on the technicalities of the respective campaigns.
10. Get support from others
Whether it is a national or a local government plan meant to use social media to attain the benefits to the fullest, it is impossible to be in all places at any one time. So, get support from your colleagues, partners and investors and ensure that they are being thoroughly trained on how to behave on the specific campaigns. You should also ensure that your team on the ground understands how to make strong content strategies and plans that way that things go viral on the social channels without facing any hurdles. Also, train them with effective ways on how to share the required information and images for a particular campaign that would be helpful for you to save your time and to provide you with better outputs.
Summary- Selection of an Agency for Governments' Social Media Management Strategies
Whether you want social media marketing agency to promote the government of India schemes or to manage the day to day social media activities of any of the government departments concerned, SEO Content India can bring a customized solution ready to meet your purpose. We have a team of social media experts and graphic designers to plan and implement the government social media campaigns the way they should be planned and implemented.
The importance of social media for government is widespread nowadays. Therefore, we always remain well-armed with professionals to meet such requirements of our respective clients for timely solutions. We also offer exceptional ORM Services in India at cost-effective rates.
Get in touch with us for day to day social media activities and for the successful planning and implementation of your social media campaigns to promote any of the government of India schemes and or those related to any other governments on the worldwide foray.
Suggest your ideas & suggestions regarding Social Media Campaigns for Government Organizations.