Create Linkable Contents to Boost SEO
Quality contents are noticed by everybody thus they become dear to everybody. Indeed, creative contents are always in demand as most readable ones in the wider spectrum, irrespective of varied interests of readers. Popularity and use of such contents redouble if you are able to maintain proper balance between creativity and SEO techniques in them. To improve as well as maintain ranking of your website, you always need thorough planning for customized SEO activities. It can redefine the value of your contents. By creating quality backlinks and associated factors, you will definitely assess newer impacts in them.
Remember it that mere getting backlinks is not enough. It won't yield the proven result. Should you get backlinks from authoritative websites the outcome turns different for being a highly worthwhile one? Content marketing is one such activity which requires professional treatment. A professionally planned content marketing strategy can definitely allow you to obtain countless quality links naturally. This is what you seek as proven outcomes.
You may also Like: Combine SEO & Content Marketing Strategies for Faster Ranking
So, your focus should be on writing quality contents that deserve to be linked by industry experts as well as professionals. If your content ranks high in the popular search engines, chances become high for them to be read and resourced by general masses. Such channelization will finally pave the way for your unbound popularity.
Let's evaluate most important ways and means how contents can earn links. Also, explained here are the key factors which ease for you to create contents which are inspirational enough to get linked by others without doing additional efforts.
Get your own data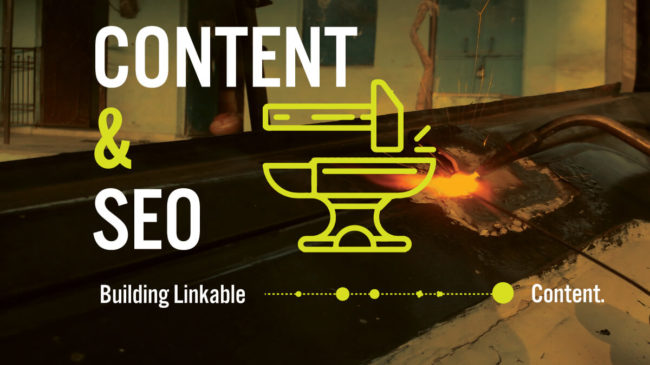 Develop your own research team who executes the resources to obtain data from own sources. Total dependence on others' data can't be considered a reliable step. If you write contents with valuable data, anyone willing to talk about that has to link that. Data without source doesn't have any importance in the online world. According to our research, 70% people link back to a site from where they get the valuable data. So, give such aspects prime focus.
Create infographics
Infographics has been considered as one of the most popular mediums to create the link-building contents. CMI reveals that over half (53%) of the webmasters and site owners create cornerstone infographics while 61% of those find them to be an effective means of earning backlinks.
Write long form contents
A blog post under 300-words limit will be considered a thin content thus it will hardly be relied by the readers. It means that such contents have absence of value and can't turn into an authoritative one. Try to write and crate posts which are over 2000 words instead. Such long form content gets ranked easily on the SERPs. It is obvious that ranked pages are linked by others frequently in an easy & effective referral process.
You may also Like: What is SEO Content & How to Create That for SEO Purposes?
Use videos
Content matrix has been changing drastically each passing of the day. Videos are now considered part and parcel of quality contents designed for digital world. It is thus advised that you use videos in website contents to turn them truly noticeable. Taking professional script writing services will definitely prove helpful for you to obtain quality scripts to make the videos. You can turn your website contents robust enough to appeal to all. Share especially developed videos in your contents as support information for easy grasping. Researches reveal that people prefer to link the sites with quality videos. Note it down that your video should be of high quality in terms of information, amongst other attributes sought.
Make your posts authoritative
A post from an authoritative website is linked by countless people because they value authority and want to spread the voice. Try to make your website authoritative by applying genuine and workable resources. Apart from linking out a genuine source, you must also have own in-house team for data and research management. Once your website becomes an authoritative one, people will not hesitate to source you for information seeking purpose. Sooner, your steps will be considered stepping stones for a new dawn.
Make your posts error free
Blog posts which carry any grammatical or factual error won't be able to seek the attention of each and every individual. As they won't be loved by the readers due to these noticeable blunders, at times even silliest of mistakes would be enough to irritate the readers. You should rather outsource content editing & proofreading service to avoid such embarrassing situations. Many reputed companies operate from worldwide locations. They offer professional services at cost effective rates. Such teams cater to the needs of customers from around the world. You can approach them immediately to fulfill your editing and proofreading needs.
You may also Like: Why You Need a Content Editing Service Now?
Conclusion
It is well understood from the above guidelines that one should have thorough planning to create quality contents. Your contents should be rich with information data, effective language and last but not the least having been developed SEO friendly. Link building is definitely one of the best ways to improve the ranking of websites thus you can't ignore this key factor as well. Above mentioned tips will definitely prove helpful for you to build the links automatically. While writing blog posts, you should ensure following the above mentioned guidelines. With time, your websites' page authority as well as domain authority is bound to increase. And, an increased DA and PA will greatly contribute to turn your website authoritative one in your niche area.
Image Source: SEL