How to Improve Readability of Your Content
While you start planning for website content, what factors you mustn't forget considering. Can writing high quality, fresh and well-researched content suffice? Or, are there other things as well which require your equal attention.
An important factor which every website owner overlooks while starting to build their content strategy plans is that they make a keen assessment of the readability elements of the proposed contents. If your content is not readable, then it is complete wastage of time, resources and energy, no matter how creatively it was written.
Content writers, bloggers and content marketers might try optimizing their chosen keyword density, keyword decorations, meta tags, meta descriptions, image alt tags, and several other on-page SEO activities. Ironically, they often overlook an important factor of content readability, which shouldn't be ignored at any point of time.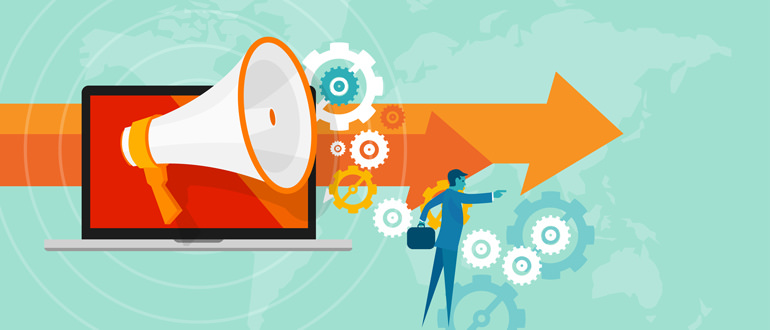 Such laxness amongst them is because of this key factor that content readability isn't mentioned directly in Google's search ranking algorithm. Perhaps, a large chunk of webmasters and SEO professionals aren't aware of it that content readability is one of the most important though indirect ranking factors. It indeed plays a pivotal role to help the websites get smooth search engine rankings.
What is Readability?
Readability is the ease with which a reader can read and understand written text. In a simple language, the readability of a text depends on its content quality and presentation.
Experts in the industry have used several factors to measure the readability element, including the following:
Speed of perception
Reading
Perceptibility at a distance
Perceptibility in the peripheral vision
Visibility
Reflex blink technique
Eye blinking movements
Tiredness in reading
Techniques to Improve Readability

Following techniques have been enlisted below by our expert writers' team. We hope that such tips would surely guide you to increase the chances that your readers start reading and understanding your content if you had focused on implementing them.
1. Use Short Sentences
Long sentences are not easily readable and thus hardly do they coax the readers to go ahead reading from start to end. So, when you are done with your contents, give it a quick scan to find out if you can shorten the long sentences through little bit trimming to turn them more attractive and appealing.
Try not to keep long paragraphs in your content. Keep most of your writings in short sentences and even shorter paragraphs. Such sentences eventually increase the readability.
Similar: How to Write Scannable Content 
2. Avoid Jargons or Acronyms
While writing, you are hardly aware of the education level of each and every site visitor who reads you in the website. Thus, avoiding jargons and acronyms or the insider words remains an important and perceptive way to improve readability of the content you write to use in a particular website.
Before uploading any content page, you should, therefore, go through that page keenly with an eye to find out if any of the jargons, acronyms and or insider words cause deliberate loss of its ascent. If you witness such case, then immediately replace them with the easy and simple words to be grasped by all and sundry.
3. Use Connective Words
There are many connective words, which you must use to increase readability of your content. Such connective words include firstly, initially, lastly, however, therefore, etc., which help to guide the readers through the sentences and paragraphs.
4. Write Conversationally
Writing conversationally helps you use shorter & simpler words, and to create the shorter sentences possible. While creating contents for your website, you can even imagine that you are indeed communicating with your friends in your real life.
Writing conversationally would change your writing style. You start noticing that thereafter when it brings lots of differences from how you normally write. It improves the readability of your content.
5. Break Your Content into Headings & Sub Headings
No one likes a lengthy article or blog to read from start to end. To make that interesting and readable, you should break the content into headings & subheadings. Using long tail keywords in the headings and or subheadings is also advised to avail maximum SEO benefits.
6. Use Images and Graphical Elements
A web page with full of content doesn't appeal to the visitors. It hardly persuades the readers to read from start to finish due to dryness which leads to developing lack of interest. To reduce that boredom & monotonousness, you should rather use various types of images and graphical elements which suit to the theme while you prepare contents. A website content, blog content or an article full of images and graphics suiting to the context and theme would prove highly interactive thus become shareable as well.
7. Change Technical Words into Easy to Read Texts
Make technical terms look easy to read. It will definitely develop an interest in the readers to read the full content with interest. You can do it through adding a phonetic pronunciation or similar-sounding word in the parentheses. Such steps will persuade as well as assist the readers to get familiarized with the words written.
8. Highlight Useful Information
Before publishing a content, read it as many times as possible to find out the factors which are important in your content and why they should appeal the readers. Highlight them for easy catch and readability. Highlighting important ideas and terms with the boldface type, italics or sentence indentions will prove helpful to increase a readers' mood, thus you get heard.
9. Check Your Readability Score
Do you want to check your readability score? You should check that in order to know the readability score of your website. A free readability test tool lets you to enter the URL of your website or copy and paste a passage of text directly into the tool to find out your readability score.
Whether you are an SEO copywriter, marketer, or SEO professional, readability tools will always help you streamline your writing process and to generate contents which resonate with your target audiences. Good readability will definitely improve the ranking on your website. It will subsequently bring the potential readers to your website to transform into future customers.
Conclusion
Whether content readability is a direct Google ranking factor or not, but one thing is confirmed that it does influence your search rankings. If your content is not readable, then you will have an increased bounce rate, which is not good for your site at all.
You must ensure that blog/content/article has optimum readability element to prevent your readers from leaving the page before they even read the whole content. Improving your content readability will not only increase the chances of getting new clients, but also that is bound to prove beneficial to your overall SEO strategies. So, get your contents are written from an India Based Content Development Agency as it has expert writers to create not only readable content but also SEO friendly content pages.