Must Avoid SEO Tactics or Strategies in 2018
Most crucial of the strategies that are pivotal for websites to attain global limelight include well-planned and strategically focused Search Engine Optimization (SEO). It plays leading role for the websites to have their sustainable yet timely escalation by assuring ample improvement in the organic rankings besides boosting in site traffic. Furthermore, it extensively builds credibility thus always proves helpful to generate the leads for new business opportunities.
A notable factor which mustn't be ignored here is that SEO tactics and strategies constantly change, and so do they evolve drastically over the period. To maintain a pace to remain ahead in the cutthroat competitive market today, every website owners need to focus on choosing the latest SEO strategies in 2018 and stick to the prevailing trends instead. Equally should they avoid the factors which are no longer useful or having turned into the irrelevant ones in the current context.
It is a proven fact that everything has been witnessing constant transformations. Regular changes in SEO tactics and strategies are thus understandable. Several of the SEO strategies which were useful in the previous years are no more valid or make sense to be perfect to continue with anymore. In continuum to that, many of the previously workable SEO tips & techniques of the past era have literally become an obsolete or outdated entity now. In the light of the newer Google assessments, many such tactics are indeed considered black-hat SEO strategies today.
You should thus remain aware of such aspects by keeping such caveats into consideration. Be careful and avoid them as much as possible. Should you be thoroughly informed of the latest SEO tips and techniques to avail benefits from the newer trends.
10 SEO Tips and Techniques Which No Longer Works

Our experts have enlisted few old SEO strategies which no longer remain part of your SEO tactics. In case you still use them, then be ready to see your website getting penalized. The time is rife you must take desired action at the right juncture to maintain ranking of your website for the benefit it deserves.
#1. Link Exchange
Link exchanging has already become one of the black-hat SEO techniques since some time now. You might link out to a website and request one in return. It is not only an outdated technique, but also the one which is easily recognized by Google to cause more harm than benefitting you. Undoubtedly, backlinks are vital to improve rankings. You should create them but equally is it necessary to ascertain creating quality backlinks. Always write fresh and quality contents and distribute them accordingly.
#2. Link Farming
Link farming is something as the group of websites created with an aim of a hyperlinking to every other site in the group for their ranking improvements. Search engines do consider link farming practices black-hat SEO strategies. You must therefore avoid such practices of link farming because in the most probable case search engines giants would easily detect link farms to penalize those websites which use these strategies for their long-term search optimization visibilities.
#3. Exact-match Anchor Text
Getting natural links is a great means to improve organic ranking of websites. While creating links through the exact match anchor texts give the signal of link building. Building an unnatural or manipulative link is indeed an unwelcome way to lower the rankings. That is why using the exact match anchor texts remains bad idea for SEO. Exact match anchors neither entice any click through nor look natural.
#4. Paid Links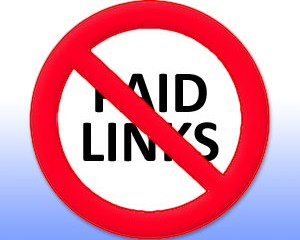 Link building is one of the primary SEO activities with this aim to improve rankings besides bringing a boost into traffic to build credibility of the websites concerned. While building links, you should also keep in consideration various other factors including the most important one to have selection of quality links to work in the best pace. When we look into the past, we witness that buying and selling paid links to increase rankings in the SERPs were common occurrences until 2007 in the SEO practices. According to the new Google declaration though, paid links are indeed in the violation of their Webmaster Guidelines thus such practices should be avoided.
#5. Low Quality Contents
Contents are always helpful for websites to create quality backlinks and so do they ease generating as well as engaging visitors. They improve the credibility and thus boost SEO strategies. Your content should be of high quality as well as thoroughly researched one which ascertain maximum engagements. Google has developed the core algorithms to place the websites with low quality and less engaging contents at the backward positions in search pages. In a similar fashion, any duplicate content must also be avoided to improve and maintain the rankings.
#6. Adding Irrelevant Keywords
Several SEO experts add irrelevant keywords in order to improve traffic and thus SEO. Perhaps, they are unaware of this fact that these activities are spammy and thus they should be avoided in all respects. People definitely click to the sites but at the same juncture they would hurriedly leave that to resultantly force for the increase of any particular website's bounce rate. Filling out web pages with  the irrelevant keywords result into negative user experiences therefore such practices must be avoided as they can greatly harm the rankings of the websites concerned. Webmasters are always advised to focus on creating useful and information-rich contents which are crafted through the use of appropriate keywords being used in genuine contexts.
#7. Outbound Links to Low-quality Sites
Outbound link is equally a great way to improve ranking of websites. While linking out, you should check respective websites being linked out. If you do so with a low quality site, then the chances are high that it would lead to augur search engines to give your site a lower quality score. While convincing or telling the search engines or your visitors to trust the quality of a particular site, you must prove that claim how it is truly a high quality site. It is important that you should avoid linking out to any low quality or spam website.
#8. Exact-Match Domains (EMDs)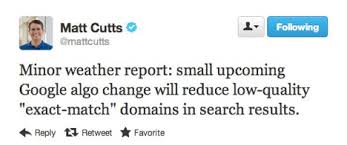 Exact Match Domain (EMD) Update had been launched in 2012 by Google. It was meant to prevent poor quality sites from ranking organically smoothly simply because they had the words which matched the search terms in their domain names. EMDs were very much useful to improve the rankings before updates. Now search engines have adjusted algorithms accordingly to prioritize only quality sites which carry genuine information.
#9. Spam Comments
Comments are helpful for your posts to perform well in the search rankings. At the same juncture though, webmasters need to deal with spams or computer generated comments. Spam comments hurts the user experiences and so do they consume the space which you might have required for other purposes. They can adversely affect the organic ranking in the long run.
#10. Keyword Cannibalization
If you start targeting several pages from a single keyword it means you literally confuse search engines to face the crossroads of which page to rank. Keyword cannibalization is unique negative process to target numerous pages of any specific website from a same keyword (search term). It might bring more harm to your website than to do any good in the long run.
Conclusion
It is understood that everything changes with time, so do SEO strategies change accordingly. To rank your website well, smooth and organically in search engines, you should avoid the outdated SEO strategies. It is advisable to always prefer the latest SEO techniques. Such steps will not only prove helpful to rank high but also maintain that ranking level for the longer time period. Do remember this fact that high ranking websites will definitely generate the traffic thus the chances would be high for an increase in the leads.
In case you have time constraint factors or your core expertise are not in SEO due to you might not be a professional SEO expert, then better you take professional assistance for that purpose. Find out the best SEO services for your website that have no loophole. SEO CONTENT INDIA offers such professional services to its diverse customers. In addition to that, we also offer different types of writing services to our diverse clientele base.