6 SEO Myths of 2018
Search Engine Optimization (SEO) isn't a new concept in the industry. While you start making your plan for websites, it is obvious that you must equally think for On-Page SEO strategies that leave everlasting impact. Websites having not been properly SEO optimized make no sense thus remain as if the roads without any direction to follow.
Over the period of time, SEO has indeed welcomed many transformations due to constant changes in its strategies. Such changes have been welcomed by the masses who aimed to obtain maximum benefits from such innovative strategies. SEO improves ranking and thus organic traffic.
It has often been witnessed that countless such people put lots of efforts to achieve the results. Ironically, most of them are hardly benefitted for that extent they planned because of the primary reason that they often do lots of guesswork and fail to achieve their targets.
We at SEO Content India are one of the leading SEO & Content Marketing agencies from the Indian subcontinent with our global cliental base. Our team remains keen to debunk lots of guesswork thus majority of our clients succeed with confidence while they plan making SEO strategies. They are augured to avail the best resources possible to move ahead in the right direction.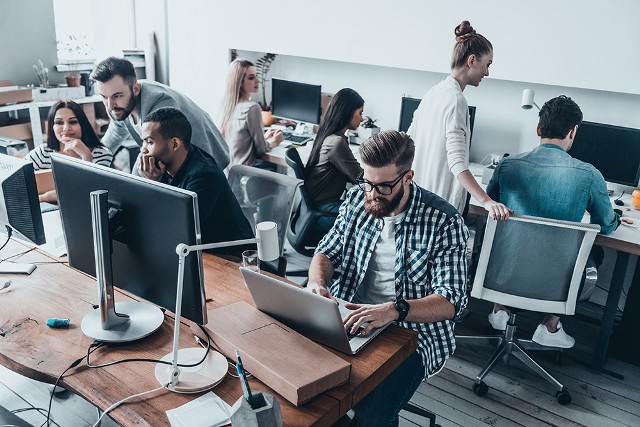 Below are mentioned six SEO myths which you must go through and follow them as well in order to ensure you obtained genuine and best SEO results in your endeavors.
SEO Myth #1. Avoid Irrelevant Links
Undoubtedly, building links is a key strategy for your SEO success, but it is equally pertinent for you to maintain quality of links. Low quality links would otherwise cost you by hardly supporting to help you get noticed. You must therefore avoid all those links that are from the unrelated websites. For example, if you are selling shoes, then a link from a bookstore won't be relevant for you thus hardly make any sense. A single link from a relevant and authoritative site is worth than 100 links from the irrelevant sites. Always keep this important factor into consideration while creating links for your website.
SEO Myth #2. A High Ranking Website Ensures More Business
Improving ranking is always good therefore website owners leave no stone unturned to improve the rankings of their websites by all means. High ranking websites without actionable and informative content won't be able to generate any lead. SEO not only helps to improve ranking, but also engages visitors thus let them take an appropriate action. So, be careful while developing content for your website.
SEO Myth #3. Google Hates SEO

No, Never! Google hates manipulative SEO, where SEO was meant to trick the search engines into believing on the false popularity and or relevancy signals in an effort to rank a content higher. Experts in the field have been emphasizing that "if you're thinking about hiring an SEO, the earlier the better". There are many SEO agencies in India offering unique and shigh quality SEO services to attain success in no time.
SEO Myth #4. EMD "Exact Match Domain" is Going to Help You
Gone are the days while EMD or "Exact Match Domain" would be ranking on the popular search engines. Now, Google is in the lookout for the authoritative sites which are actual businesses and which indeed get legitimate visitors to the respective sites. So, be careful while deciding your domains. You must ensure avoiding EMDs for good. If you have EMD domains, then make sure to learn ways to maintain its ranking.
You mat Also Like: Tips to Maintain the Ranking of Your Website
SEO Myth #5. AdWords Give You SEO Boost
AdWords help your organization to start doing business in the planned manner. It though does not have any direct relation with the organic ranking options. You should understand it that advertising is separate from the organic ranking so you mustn't expect to suddenly start ranking high in Google just because you use AdWords. However, it is a debatable topic yet in the online industry.
SEO Myth #6. Social Media Has No Impact on SEO
Social media has become a genuine source to improve traffic, engage customers and boost ranking in current scenario. While you post something through linking back to your website, you get a SEO boost as a resultant outcome. In addition, while making your social media accounts, you use your website link which is equally helpful for the SEO purpose.
You mat Also Like: Why Webmasters Should Build Links Through Social Media?
Conclusion of SEO Myths
There are countless SEO myths which you should understand in order to support your website to rank well, improve traffic and coax the traffic to take action for better rewards. We accumulated 6 common myths about it above which could mar your SEO efforts. Overcoming such myths would always be helpful for you to generate traffic to a particular website and thus bring in effective and most suitable SEO strategies. They would also ensure maximum audience engagement for proper action plan.
Good SEO is always good. If you create ordinary links, then you may get instant benefits. But, you will lose your ranking in the coming days. Search engines, including Google, loves links from authority sites. So, you are advised to check domain authority and page authority of the websites you are going to create links you your own.