5 Tips for Writing Unique Press Releases
Businesses operate through incorporating multiple plans and strategies. A strong marketing & promotional plan has a lion's share to escalate them to the greater heights. To let your company or its products & services remain in the limelight as popular ones which reach up to relevant markets or target groups, you require the use of various marketing & advertising service channels. To keep this trend alive and to get best out of a traditional but highly persuasive strategy, press releases are being written and distributed by the respective companies on regular intervals. They are one of the effective mediums to share exciting news which include product launches, company mergers and service expansions et al.
Press release is not dead, and in fact a well-crafted, thoroughly marketed press release can aid you to reach to the wide range of news outlets. As Press releases can give such news outlets newsworthy stories about your brand or its products & services, you attain recognition through the multiplied media promotions.
You may Also Like: Is Guest Blogging for SEO Dead?
To get your announcements picked up by esteemed journalists and or reputed news outlets, you must keep in consideration the below mentioned 5 points which we being an expert press release writing service company recommend.
1. Attention Grabbing Titles
The title of your release is the first thing which journalists will see after seeking attention. If it is not catchy and attention grabbing, then the chances are high that your press releases won't be read even. Make sure that your press release title contains appropriate keywords besides providing valuable information in the crispy words. Apart from getting it picked up for publishing, press releases with attention grabbing titles are even shared by many people in the shortest possible time.
You may Also Like: Blog writing tips to improve SEO and traffic
2. Links to Other Channels of Information
The main purpose of a press release is to share information with the rest people. While publishing your release, it should have great supplementary ideas to link to various other channels or sources of particular information respectively. This is how channelization of your ideas will begin. It will not only improve the relevancy of the specific press release you share but also prove helpful for you to emerge into an authentic party in the respective industry you are associated with.
3. Keep It Short and Simple
Avoid writing waffle and lengthy explanations. Your whole press release should be in a few paragraphs only as you need to get your points across. Provide all information in the first paragraph itself, in crispy language. Expand the information through further explanation of information in the second paragraph and thereafter, if required. Try to provide at least two quotes – one, from the company management and the second one from the customers in the third paragraph. Conclude your press release in the fourth paragraph with the source and all other details you deem suitable.
4. Include Data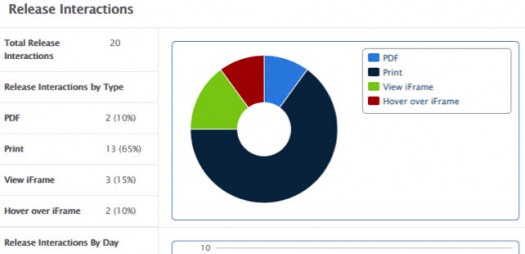 Apart from a specific commentary in your press release, meaningful data remains one of the most important pieces to be included to maximize the coverage opportunities. Such prudent crafting of press release will prove helpful for your PRs to get picked up and thus submitted for the distribution purpose on various media outlets at multiple locations. Furthermore, you must also keep in consideration other major and minor aspects like putting date to highlight press release issuance timeline. Dates greatly help the stories to come to life. Most importantly, they keep your messages memorable in all respects.
Without proper data and commentary, your announcement will turn generic and dull. It might not move the readers in some cases. If you add them besides placing date, your press release will turn meaningful, and so will it appeal to all and sundry.
5. Have a call to action
Apart from your proper contact details supported by direct communication number, you must also ensure giving your audience new direction, like where you want them to land. The call to action should be there in last paragraphs of your press release content. Make it persuasive and equally effective in terms of sharing that crisp and logically informative.
Vital Elements of Press Release
Above mentioned points are the vital elements which you should keep in mind while preparing your press release contents. Many more major and minor elements are there which you should evaluate to turn your press release more worthwhile. Get connected to SEO Content India (SCI) at any point of time if you are willing to seek more information to make your press releases crispier and truly credible. We will be eager to support you in this mission.
Our press release writers keep exploring newer ideas. They will listen to your concerns through discussion and ultimately offer customized solutions. Our team has been consistently preparing press release contents for numerous clients from the worldwide locations. We assure you for measures which bring genuine outcome from press releases to help you keep your company at the zenith of success.