No matter how popular your brand is or how honest you have been towards your client servicing through offering products and services, getting negative comments indeed remains the part and parcel of online business operations.
So, you need to get such annotations go out of search as negative comments online might very quickly damage your digital reputation thus bring the doom. You cannot delete negative comments by simply deleting them as unwelcome entries. There are certain steps which you must take to minimize damages caused through such unnecessary comments.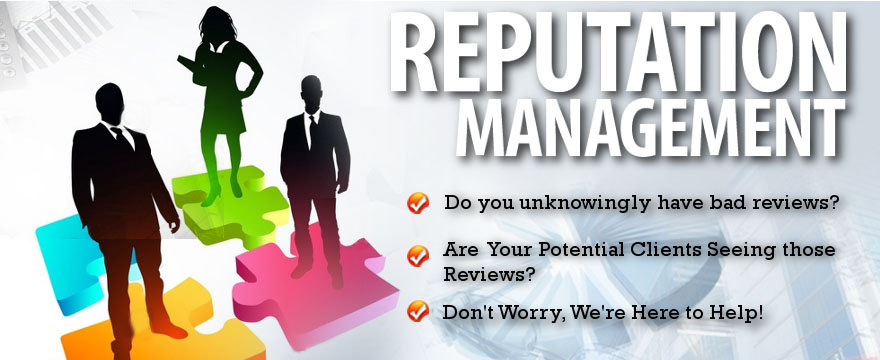 Whenever you receive negative or bad comments or online reviews which you want to be removed, start with focusing on the polite re-reviewing or commenting to make sure that while doing so you don't dishearten even those who actually try to damage your reputation. In this digital business atmosphere today, you have online reputation management (ORM) solutions. This processes professionally supports you to remove negative comments and to get such reviews out of search for your benefit.
Effective ORM strategies help you minimize such damages. On the other hand, they start repairing your online reputation. Repairing online reputation of any company or brand is not a child's play though. You require following the effective and highly strategic planning plus their implementation to get the tasks done. It is equally a time taking process thus you must maintain patience while process is underway.
Online reputation management experts who have teamed up with us and work on different projects have tailored the below mentioned common strategies. They are considered perfect solutions which can surely help you repair your damaged online reputation. They would restore your online authenticity to the best.
#1. Research on what is being said about you or your brand
Firstly, try to understand what coaxed a particular person to start writing negative comments about your or your brand. Try to resolve the issues and request him/her to delete the comments. If the person is adamant or out of reach, then wait for the discussion to end. You can start the repairing process once the controversy ends.
#2. Request to delete the comments or reviews
When you find something inappropriate about you or your brand, you should consult the site owner and request for its removal. You must elaborate your reasons for wanting the defamatory material to be removed and thus develop rapport with the owner of the site to let one understands your point. If the information is inaccurate, you should explain that.
#3. Apologize if necessary
Satisfying each client is next to impossible. So, apologizing can also work for you in such instances. One of the best ways is to apologize as quickly as possible. So, you don't inflame the conversation ahead. Or you can also promise to refund the price.

#4. Choose Link building
Create and launch a link building campaign through the websites, blogs and social media channels. It would be helpful to improve ranking of your website and to dishearten the negative reviews. Use keywords and keyword phrases to rank higher in the search engines.
# 5. Hire an ORM Agency
When you are busy, it would be useless or unnecessary to spend your precious time and resources in managing your online reputation. Instead, you must hire an online reputation management agency for the said purpose. Such companies would have a team to analyze your requirement to create the solutions which best meet your need as quickly as possible.
Final Say
Whether you manage a company or you are a celebrity, it is obvious that you would be prone to receiving negative online reviews and feedbacks. The moment you get such things, you need to find out the ways or hire a company to take the comments and reviews out of the search. Negative comments will not only mar your reputation, but also decrease your sales.
Reputation management services would also prove helpful to improve the ranking of your website. So, you can opt for it for dual benefits. If you do not wake up at the right juncture, you might end up paying a very high price later.